Case Study
Mental
A case for a scoopful of frosty delight !
Team Size
8 People
Designers | Developers | Graphics | Content
About Client
Mental
Industry: Mental
Timeline
30 Days
In weeks or months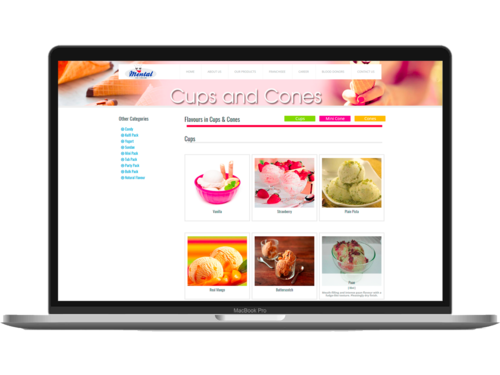 Overview
A case for a scoopful of frosty delight !
Mental has made significant presence in central India as an Ice Cream brand. Accolades and awards asides the brand has made a name itself a niche in the segment across various states in central India and beyond.
Project
Brand incubation
Brand strategy & positioning
Digital marketing
Collateral branding
Financing & Liasoning
Web development
App development
Go To Website
Roadblocks

Ice cream meant only either the Kulfi's or Kwality walls in the state
No brand had sustained in the market thus far selling a bucket full of or even a dollop of iced dessert
Lack of online business in the segment and lack of interest amongst the consumers - c'mon who would want to buy an ice-cream from the internet? Much less via an app?! Ridiculous right?
Resolution

Creative designing of brand collaterals
A byline to go buy depicting the services as well the user experience
Branding was headed by the strategic marketing and creative department
Quirky name for the brand's -unique brand name to portray the essence of the experience that the company offers
A brand strategy for an effective reach among the targeted consumers in Chhattisgarh through strategic digital marketing
As an aside liaisoning was done to get a couple of cherished fmcg and catering tenders (Without a shadow of doubt the client was elated).
Apart from brand strategy, mental was also suggested an assorted menu of flavors that they integrated in their catalogue adding value to the venture and few more ice cream aficionado
Mental, now is a brand that is at par with the best in the country
The website designed for the brand has generated a unique base of customers
Government catering tender obtained to distribute icy delights in the railway
The quirky branding stuck a chord with ice cream lovers across the targeted market
With its unique digital marketing, Mental paved way for similar startups in the state to cinch space in the webspace for better business - rolemodel that this brand has become
Let's get started
Let's talk about your project