Case Study
Vachan
A flagship of one of the more prominent dairy brand (Sarda) in central India !
Team Size
8 People
Designers | Developers | Graphics | Content
About Client
Vachan
Industry: Vachan
Timeline
30 Days
In weeks or months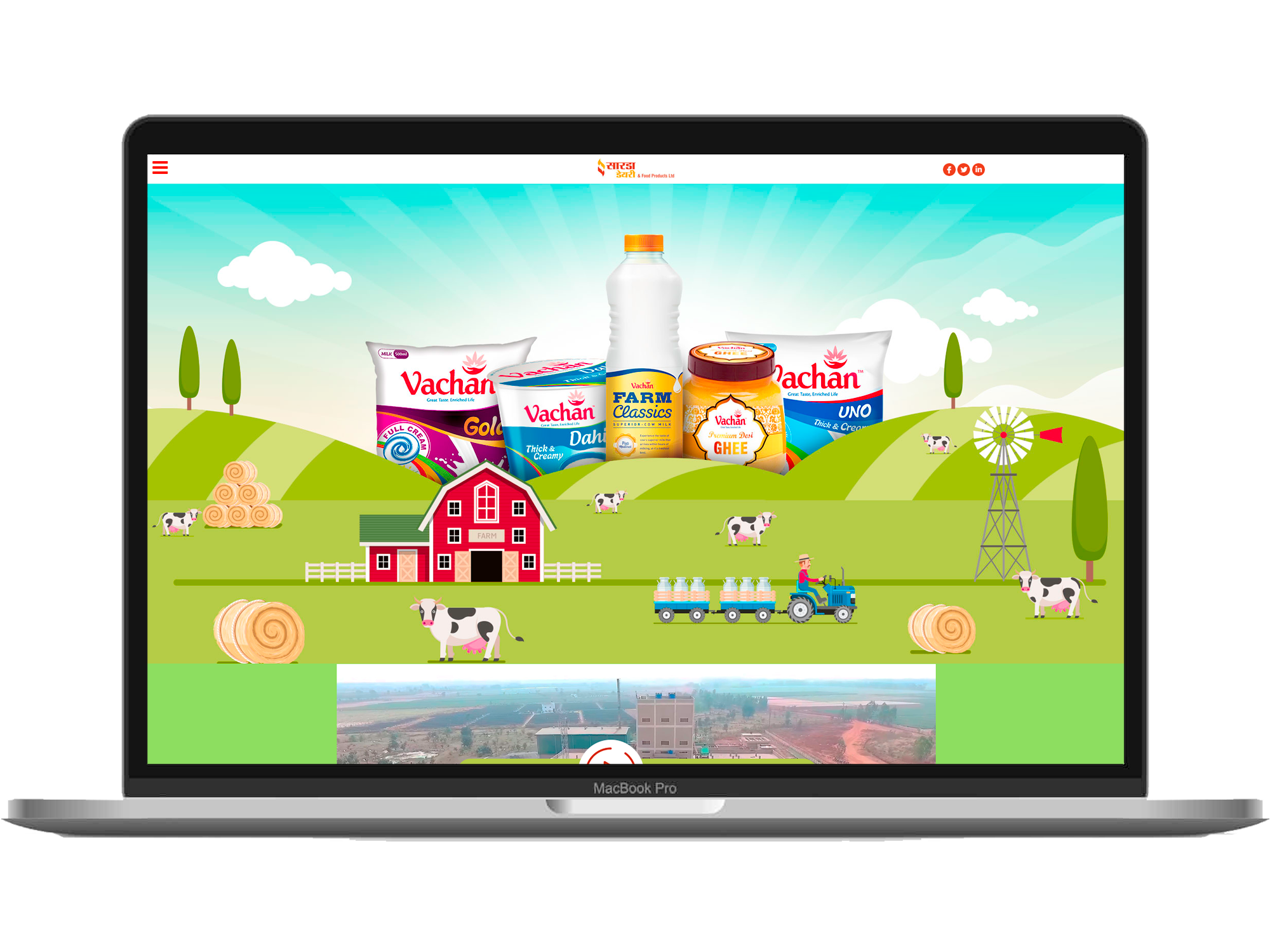 Overview
A flagship of one of the more prominent dairy brand (Sarda) in central India !
Vachan was meant for premium consumers who were looking for a healthy organic role model in the house . It is now a household name in central India; with branding powered by sjain ventures.
Project
Branding
Brand strategy
Brand positioning
Digital marketing
Collateral branding
Go To Website
Roadblocks

Lackluster marketing and branding
Misconception about quality milk products
Dearth of premium milk and milk based product in central India; more so in Chhattisgarh
Resolution

Creative designing of brand collaterals
A byline to go buy depicting the services as well the user experience
Branding was headed by the strategic marketing and creative department
A unique brand name to portray the essence of the experience that the company offers
A brand strategy for an effective reach among the targeted consumers in Chhattisgarh through strategic digital marketing
Vachan! The brand is become something of an Amul in the local market
The website designed for the brand has generated a unique base of customers
Without even going out of the box, the brand is now a name to reckon within central India
Parents swear by the product and it has everything to do with the brand positioning that was strategically carried out in a period of a couple of months
Numerouno - we are kinda overwrought using the platitude repeatedly - but then that's what we have been doing so far; creating brands with an attitude.
Let's get started
Let's talk about your project